DANCITY FESTIVAL / ART SESSION presents OPEN CALL 2017
DANCITY // OPEN CALL. The evocative location chosen for the exhibition is the second floor of Palazzo Candiotti, one of the main eighteenth century architectural ensemble of the town.
After last year's break, Dancity Festival return aims to delve into the latest evolutions and changes of the cultural scene through new experimentations.
For this reason the 2017 Art Session edition will have a renewed, fresh and autonomous identity, thanks to our two curators Carla Capodimonti and Marta Silvi. This innovative edition of the Art Session wants to stand as the container of various galleries and exhibitions, through this very new Dancity Open Call format.
 This year's theme is Control Reversal, and meditates on the necessity of birth as the metaphoric extension of a previous experience through different paths and redirections.
Control Reversal is an adverse effect on the controllability of an aircraft. The flight controls reverse themselves in a way that is not intuitive: pilots may not be aware of the incorrect situation and therefore provide the wrong inputs; in order to roll to the left, for instance, they have to push the control stick to the right, the opposite of the normal direction. For our Dancity Open Call this movement it is seen as the ability to conform to unexpected changes by developing alternative solutions.
The Dancity Open Call is addressed to artists (up to 40 years old) that want to submit original proposals regarding the Control Reversal theme. It is open to both single artists and collectives working in any media or discipline (painting, sculpture, photography, video, sound, installation, performance).
Participation is free; each artist/collective can present up to three projects. Prior experience is not a condition of acceptance.
This year's Call sees many important new features, the main of which is a collaboration with the independent and no profit space AlbumArte, in Rome. AlbumArte will allow the winning artist to exhibit his works in their premises at the beginning of the 2018 season.
The winner, who will be chosen among the seven best proposals, will be decided by a panel of judges, experts in the sector and important names in the cultural and artistic national panorama:
Paola Capata, MONITOR gallery, Rome
Carla Capodimonti, art historian and curator
Simone Ciglia, art historian and curator
Teresa Macrì, art critic and lecturer at Accademia di Belle Arti, Rome
Pier Luigi Metelli, art collector
Santa Nastro, art critic and journalist for ARTRIBUNE
Marta Silvi, art historian and curator
With the partecipation of: Cristina Dinello Cobianchi, director at AlbumArte.
The board will value the works in regard to the Open Call's theme and to the artist's and ability in interpreting the exhibition spaces.
THE ARTISTS
Dancity Festival is pleased to announce the names of the artists whose projects have been selected for the  Dancity Open Call 2017 Control Reversal: Dario Agati | Sara Basta | Francesco Ciavaglioli | Ola Czuba | Iulia Ghita | Fabio Giorgi Alberti | Raluca Andreea Hartea | Marroni - Ouanely | Paride Petrei | Valeria Talamonti. The high number of projects submitted, some of which at a very high level,  persuaded the organisation to extend the selection from seven to ten projects. The works will be exhibited inside Palazzo Candiotti's second floor rooms, during the Dancity Festival days, 30th June- 1st and 2nd July 2017. Although not selected for the finalists exhibition, a special mention by the organisation for the originality of the submitted projects goes to the  artists: Francesco Cardarelli and Sofia Ricciardi.
THE JUDGES
Paola Capata lives in Rome. She graduated in Letters and Philosophy at the Sapienza University of Rome with a thesis on the contemporary art museums in Italy with Professor Silvia Bordi. In 2005 completed a PhD in the History of Contemporary Art at the Sapienza University with a thesis on the Media Art Center in Europe. From 2001 to 2003 collaborated together with several art magazines in Rome (such as Exibart, Arte e Critica, Time out) and with the National Gallery of Modern Art during the creation of the new museum MAXXI. In 2003 she established Monitor Gallery, an exhibition space focused in emerging Italian and international artists with a strong preference for video languages and installations. During its eleven years of activity, Monitor Gallery has always  supported artists such as Nathaniel Mellors (57 ° Biennale di Venezia, Pavillon of Finland, 2017; 54 ° Biennale di Venezia illuminations curated by Bice Curiger, 2011); Thomas Braida, Solo, Palazzo Nani Bernardo, Venice, 2017; Laurent Montaron (55 ° Biennale di Venezia – The Encyclopaedia Palace, curated by Massimiliano Gioni, 2013) just to mention the participations related to the Venice Biennale.  For more information on the collaborations held with national and international organisations, visit   www.monitoronline.org. Today, Ms Capata is  a member of the Artissima Committee, the International Art Fair in Turin. In 2015 she has also been one of the founding members of GRANPALAZZO, a new model of contemporary art fair that takes place around the outside districts of Rome. www.granpalazzo.org. In 2017 she is amongst the promoters of the StraPeretana project, contemporary art for the re-evaluation and support of the ancient villages in the Abruzzo region.
Carla Capodimonti  lives in Rome. She is an independent curator who graduated in History of Art at the Sapienza University of Rome with a thesis on Alberto Garutti with Professor Carla Subrizi. She has collaborated for several years with the International Centre for Contemporary Art Palazzo Lucarini in Trevi,  Flash Art's formal museum. Carla works mainly with sound art installations, sound researches and territory evaluation related projects. She is an active member of the international network NOW - New Operation Wave -  with which she follows Yona Friedman's work with Jean-Baptiste Decavèle, and collaborates together with Ram Radioartemobile and Zerynthia (Rome). Over the years she has been involved with European partnerships for the development of contemporary art projects in rural areas, and she has written for several catalogues and magazines. Amongst the last exhibitions curated by Carla: Why Patterns? Il suono come linguaggio visivo (with Simone Ciglia, Francesca Lilli, Marco Marzuoli, Barbara Nardacchione, 2016. Amongst the artists: Matteo Nasini, Francesco Fonassi, Nicola Di Croce, Fabio Perletta, Roberto Pugliese, William Basinski & James Elaine, Richard Chartier, Christina Vantzou); A constellation of moments: estetiche sonore in Abruzzo dagli anni '90 ad oggi (with Leandro Pisano, 2016. Amongst the artists: Andrea Gabriele, Fabio Perletta, Tu M'). She is also curator for Lux, a research project on contemporary music and visual arts.
Simone Ciglia lives between Rome and Stuttgart. Gained a PhD in Contemporary Art History at the Sapienza University of Rome. He is mainly involved in art criticism and developments during  the second half of the twentieth century. He has curated several exhibitions – including Vita activa. Figure del lavoro nell'arte contemporanea (2014), Fuoriuso 2016 Avviso di garanzia (with Giacinto Di Pietrantonio), I would prefer not. Esercizi di sottrazione nell'ultima arte italiana for the Rome Quadriennale 16th edition (with Luigia Lonardelli, 2016) – and written for specialised catalogues and magazines. Mr Ciglia is today lecturer at Accademia di Belle Arti in Frosinone, and collaborates with  the encyclopaedias Zanichelli and Treccani. He is  also a correspondent writer for the magazine "Flash Art" and assistant researcher at the MAXXI – National Museum of the XXI Century Arts in Rome.
Teresa Macrì lives and works in Rome. She is an art critic, independent curator and writer. Her research is linked to the contemporary critical theory and to the investigation of visual studies. Through this perspective she has curated international exhibitions, and organised literature and philosophy related readings, performances, technology and cinema festivals, and conducted several cultural programs for Radio3 RAI. Teresa Macrì publications: Fallimento (Postmedia Books, 2017), Politics/Poetics (Postmedia Books, 2014), In the Mood for Show (Meltemi, 2008),Il Corpo postorganico (Costa&Nolan, 1996 e Costlan, 2006 new edition), Postculture (Meltemi, 2002) Cinemacchine del desiderio (Costa & Nolan, 1998). Has a chair in Phenomenology of Contemporary Arts at the Accademia di Belle Arti in Rome, and also collaborates for "Il Manifesto".
Pierluigi Metelli lives in Foligno. He is a lawyer,  gained a master's degree in business strategy at SDA Bocconi; today, he is an art collector and art producer. Founded in 2004 Attack Festival in Foligno, bringing in the city  some of the most renewed names of the Street Art. In 2014, with Attack and in collaboration with Dancity Festival, has produced a series contemporary art events, including the exhibition On The Tip Of My Tongue,  in Palazzo Trinci, and Lum, Nico Vascellari special project conceived as site-specific for Santa Maria di Betlem church in Foligno. Since 2014 he has been president of the cultural association  Young Jazz.
Santa Nastro lives between Bari and Rome. She graduated in Art history at the University of Bologna with a thesis on Francesco Archangeli; today she is art critic, journalist and communicator. Ms Santa is currently a member of Artribune's management board. She is also author for the ArTVision Project – a live art channel, Rome American Academy press office and communication manager for the Fondazione Pino Pascali. Since 2011 collaborates with Demanio Marittimo.KM-278, directed by Pippo Ciorra and Cristiana Colli, with Re_Place, Mu6, L'Aquila and with Arte in Centro. From 2006 to 2011 he has  collaborated together with the directors Angela Vettese, Carlos Basualdo e Pier Luigi Sacco for the realisation of Festival dell'Arte Contemporanea di Faenza. From 2005 to 2011 Mr Nastro also  collaborated with Exibart  online and onpaper. He has published for Maxim and Fashion Trend, and since 2005 has published on Corriere della Sera, Arte, Alfabeta2, Il Giornale dell'Arte, Minima et Moralia and several essays  and critiques on various catalogues and publications.
Marta Silvi lives in Rome. She graduated in History of Contemporary Art at the Sapienza University  of Rome with the support of Professor Claudio Zambianchi, and successively gained a PhD at the University of Pisa with the support of Professor Sandra Lischi with a thesis on cinema, moving images and visual arts. In 2007 Marta arrived as finalist in the  2nd edition of the National Award DARC MAXXI for the history and criticism of contemporary Italian art. Between 2006 and 2009 she has collaborated with several  online and on paper editions of  "Exibart" magazine. She has been assistant and curator for various exhibitions in Italy and abroad. Between 2008 and 2012 was  co-director for Monitor Gallery, in Rome. Marta has contributed with various essays to international university publications and has participated in the creation of the book Cinema d'Artista by Maria Rosa Sossai, Silvana Editoriale, 2009. In 2014 she has curated the visual arts section for Attack Festival, in collaboration with  Dancity Festival in Foligno, also presenting the special project by Nico Vascellari. Between 2014 and 2016 has curated artists selection for the Palio della Quintana, in Foligno, eventually entrusting the Palio execution  to artists Tomaso de Luca, Gabriele Porta, Matteo Fato and Nicola Samorì. Since 2015 she  is in the organisation and commission of Dancity's Open Call Award. In 2016 is lecturer at the Accademia di Belle Arti in Rome. Ms Silvi is today an independent curator, contributor for the international magazine Artforum and editor for several contemporary art magazines ( such as Artribune, ATP diary, Look Lateral, Arte e Critica).
INFO
It is possible to download the Open Call from the Association website: www.dancityfestival.com
The proposals will have to be submitted by 12 am (Italian timezone), 29th May 2017.
Due to the high number of applications received, finalists will be notified within the 10th of June 2017 at www.dancityfestival.com.
For further information, please contact us at opencall@dancityfestival.com
AlbumArte is an independent and non-profit exhibition space in Rome, stands out for its international collaborations and for its talks and meetings on contemporary art languages such as video art, painting, photography, sculpture, installation, performance, sound art, music concert and artist residency, focusing on supporting and promoting young artists and curators. AlbumArte has organized collaborations with a number of public institutions such as MAXXI Museum, La Galleria Nazionale in Rome, the French Cultural Institute, the Real Academia de España en Roma, several independent art platforms and Ministry of Culture in Europe, Institutions of Culture and Italian Universities both in Italy and abroad. AlbumArte has realized projects in collaboration with international artists and curators, developing on-going projects such as: Anteprima, AlbumArte | VideoArtForum, AlbumArte | Residenze, AlbumArte | Music. AlbumArte has started producing short videos and documentaries on contemporary art. (www.albumarte.org)
MAIN PARTNER
AlbumArte

PARTNER
NOW New Operation Wave; Luigi Metelli S.p.A.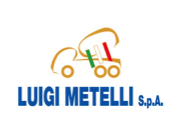 MEDIA PARTNER
Artribune